Friday: Preparation for the Third Sunday in Advent
Habakkuk 3:2-6
O Lord, I have heard of your renown,
 and I stand in awe,
 O Lord, of your work.
In our own time revive it;
 in our own time make it known;
in wrath may you remember mercy.
God came from Teman,
 the Holy One from Mount Paran.
 Selah
His glory covered the heavens,
 and the earth was full of his praise.
The brightness was like the sun;
 rays came forth from his hand,
 where his power lay hidden.
Before him went pestilence,
 and plague followed close behind.
He stopped and shook the earth;
 he looked and made the nations tremble.
The eternal mountains were shattered;
 along his ancient pathways the everlasting hills sank low.
Psalm 126
When the Lord restored the fortunes of Zion,
 we were like those who dream.
Then our mouth was filled with laughter,
 and our tongue with shouts of joy;
 then it was said among the nations,
 "The Lord has done great things for them."
The Lord has done great things for us,
 and we rejoiced.
Restore our fortunes, O Lord,
 like the watercourses in the Negeb.
May those who sow in tears reap with shouts of joy.
Those who go out weeping,
 bearing the seed for sowing,
 shall come home with shouts of joy,
 carrying their sheaves.
Philippians 3:12-16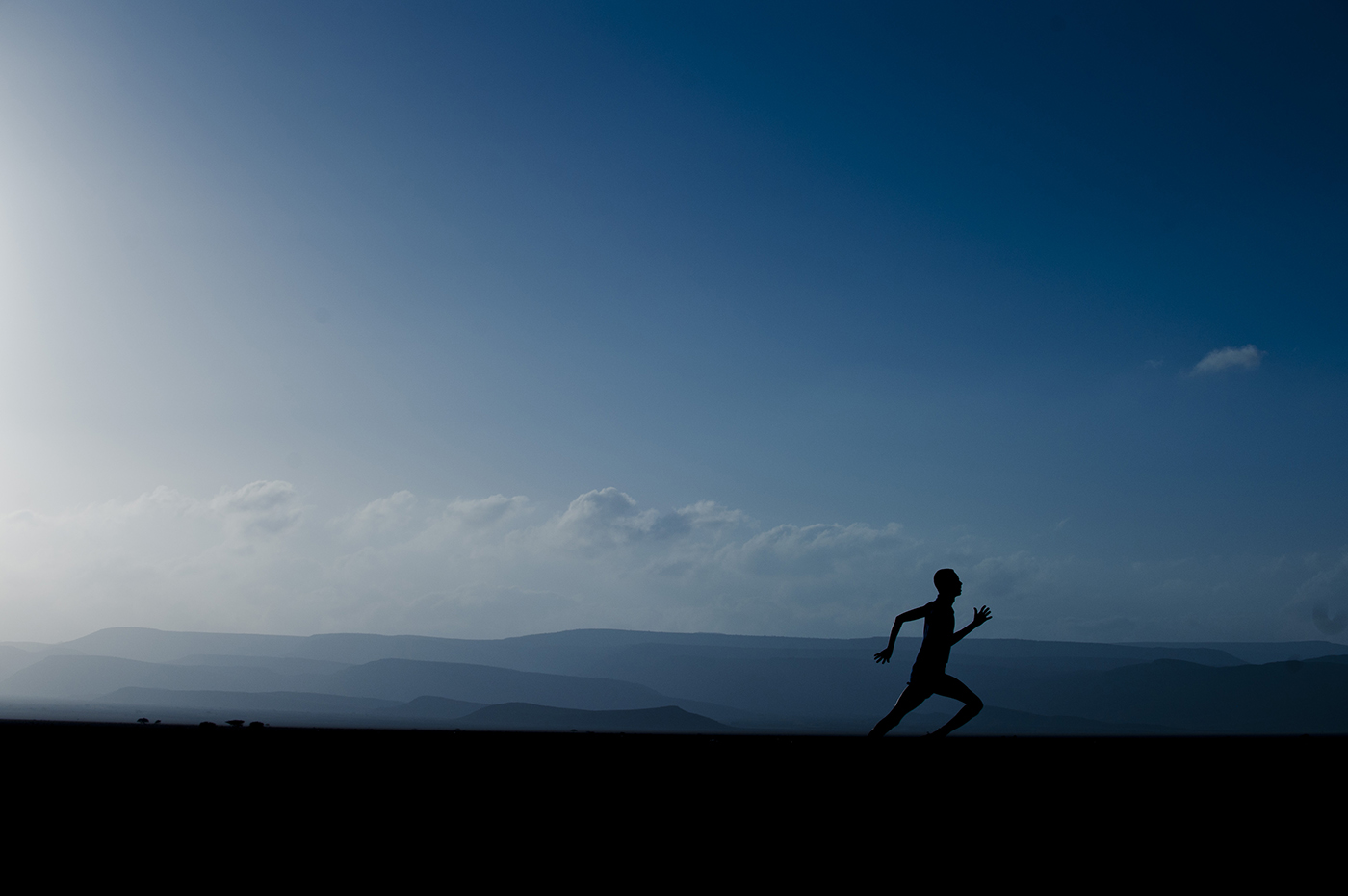 Not that I have already obtained this or have already reached the goal; but I press on to make it my own, because Christ Jesus has made me his own. Beloved, I do not consider that I have made it my own; but this one thing I do: forgetting what lies behind and straining forward to what lies ahead, I press on toward the goal for the prize of the heavenly call of God in Christ Jesus. Let those of us then who are mature be of the same mind; and if you think differently about anything, this too God will reveal to you. Only let us hold fast to what we have attained.
Year B Advent 3 Friday
Bible verses from The New Revised Standard Version, copyright 1989 by the Division of Christian Education of the National Council of Churches of Christ in the United States of America. Used by permission. All right reserved.

Selections from Revised Common Lectionary Daily Readings, copyright 1995 by the Consultation on Common Texts.

Image credit: A Runner Sprints for the Finish Line, U.S. Air Force photo by Staff Sgt. Jonathan Steffen, via Wikimedia Commons. This is a public domain image.