Thursday: Preparation for the Third Sunday in Advent
Habakkuk 2:1-5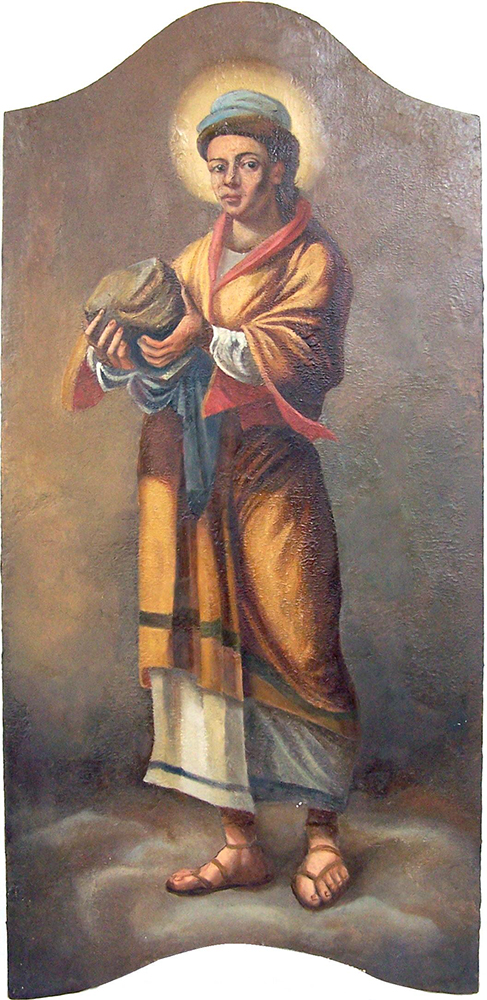 I will stand at my watchpost, and station myself on the rampart; I will keep watch to see what he will say to me, and what he will answer concerning my complaint. Then the Lord answered me and said: Write the vision; make it plain on tablets, so that a runner may read it. For there is still a vision for the appointed time; it speaks of the end, and does not lie. If it seems to tarry, wait for it; it will surely come, it will not delay. Look at the proud! Their spirit is not right in them, but the righteous live by their faith. Moreover, wealth is treacherous; the arrogant do not endure. They open their throats wide as Sheol; like Death they never have enough. They gather all nations for themselves, and collect all peoples as their own.
Psalm 126
When the Lord restored the fortunes of Zion,
 we were like those who dream.
Then our mouth was filled with laughter,
 and our tongue with shouts of joy;
 then it was said among the nations,
 "The Lord has done great things for them."
The Lord has done great things for us,
 and we rejoiced.
Restore our fortunes, O Lord,
 like the watercourses in the Negeb.
May those who sow in tears reap with shouts of joy.
Those who go out weeping,
 bearing the seed for sowing,
 shall come home with shouts of joy,
 carrying their sheaves.
Philippians 3:7-11
Yet whatever gains I had, these I have come to regard as loss because of Christ. More than that, I regard everything as loss because of the surpassing value of knowing Christ Jesus my Lord. For his sake I have suffered the loss of all things, and I regard them as rubbish, in order that I may gain Christ and be found in him, not having a righteousness of my own that comes from the law, but one that comes through faith in Christ, the righteousness from God based on faith. I want to know Christ and the power of his resurrection and the sharing of his sufferings by becoming like him in his death, if somehow I may attain the resurrection from the dead.
Year B Advent 3 Thursday
Bible verses from The New Revised Standard Version, copyright 1989 by the Division of Christian Education of the National Council of Churches of Christ in the United States of America. Used by permission. All right reserved.

Selections from Revised Common Lectionary Daily Readings, copyright 1995 by the Consultation on Common Texts.

Image credit: The Prophet Habakkuk image by Wikimedia user Jojojoe of part of the iconostasis of the Greek Catholic Cathedral of Hajdúdorog, Hungary, via Wikimedia Commons. This image is licensed under the Creative Commons 3.0 Attribution Share Alike 3.0 license.