Hebrew Scripture: Genesis 9:8-17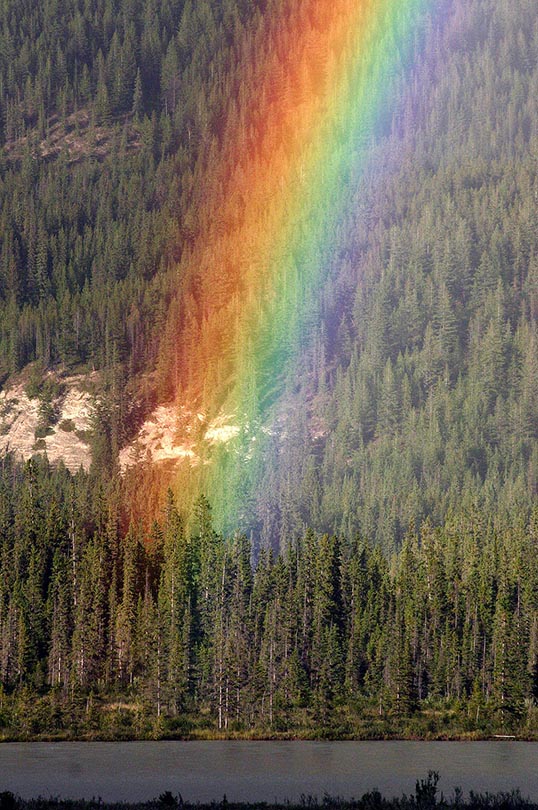 Then God said to Noah and to his sons with him, "As for me, I am establishing my covenant with you and your descendants after you, and with every living creature that is with you, the birds, the domestic animals, and every animal of the earth with you, as many as came out of the ark. I establish my covenant with you, that never again shall all flesh be cut off by the waters of a flood, and never again shall there be a flood to destroy the earth."
God said, "This is the sign of the covenant that I make between me and you and every living creature that is with you, for all future generations: I have set my bow in the clouds, and it shall be a sign of the covenant between me and the earth. When I bring clouds over the earth and the bow is seen in the clouds, I will remember my covenant that is between me and you and every living creature of all flesh; and the waters shall never again become a flood to destroy all flesh. When the bow is in the clouds, I will see it and remember the everlasting covenant between God and every living creature of all flesh that is on the earth." God said to Noah, "This is the sign of the covenant that I have established between me and all flesh that is on the earth."
Psalm 93
The Lord is king, he is robed in majesty;
the Lord is robed, he is girded with strength.
He has established the world; it shall never be moved;
your throne is established from of old;
you are from everlasting.
The floods have lifted up, O Lord,
the floods have lifted up their voice;
the floods lift up their roaring.
More majestic than the thunders of mighty waters,
more majestic than the waves of the sea,
majestic on high is the Lord!
Your decrees are very sure;
holiness befits your house,
O Lord, forevermore.
New Testament Lesson: Acts 27:39-44
In the morning they did not recognize the land, but they noticed a bay with a beach, on which they planned to run the ship ashore, if they could. So they cast off the anchors and left them in the sea. At the same time they loosened the ropes that tied the steering-oars; then hoisting the foresail to the wind, they made for the beach. But striking a reef, they ran the ship aground; the bow stuck and remained immovable, but the stern was being broken up by the force of the waves. The soldiers' plan was to kill the prisoners, so that none might swim away and escape; but the centurion, wishing to save Paul, kept them from carrying out their plan. He ordered those who could swim to jump overboard first and make for the land, and the rest to follow, some on planks and others on pieces of the ship. And so it was that all were brought safely to land.
Bible verses from The New Revised Standard Version, copyright 1989 by the Division of Christian Education of the National Council of Churches of Christ in the United States of America. Used by permission. All right reserved.

Selections from Revised Common Lectionary Daily Readings, copyright 1995 by the Consultation on Common Texts.