What's ahead in the Bible readings for this week?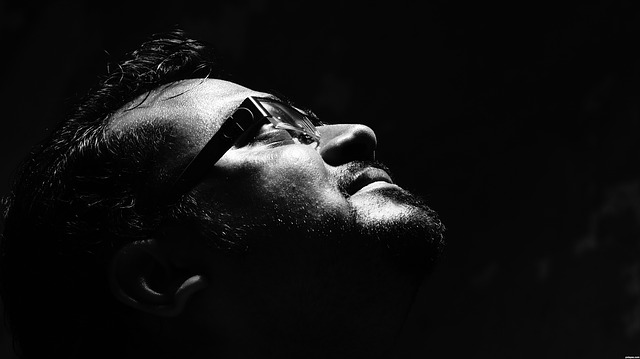 As I read through this week's readings, I found a sense of hope. Our Sunday epistle reading from Romans is explicitly about hope. As I read the parable of the weeds in the field I see hope as well. The farmer tells his servants how to get the most from the field, despite the weeds that have been spread. As I think about my own life, I remember the bad things that have happened to me and the good that has often come from them. If nothing else, I am stronger because of them, more certain that God's grace will fall on me.
Those who are reading the complementary series will notice that several of the readings come from prophets we seldom read. In the Hebrew Bible they are sometimes called the twelve prophets, because the twelve of them were written on a single scroll. They are also sometimes called minor prophets; minor in this case refers to the length of the books, not their importance. Isaiah, Jeremiah, and Ezekiel contain much more material, which explains why we don't read from the twelve as often. Here is a link to the Wikipedia article about them: Wikipedia Twelve Prophets Article.
Remember that from now through Advent we have two series of readings, the complementary and the semi-continuous. Most denominations allow pastors to choose from either series. More information about the two series is here: Which Series?
Thursday: Preparation for the Sixteenth Sunday in Ordinary Time
Complementary: Isaiah 41:21-29 Idols are a delusion; their works nothing, their images empty wind.
Semi-continuous: Isaiah 44:1-5 I will pour my spirit and my blessing on your offspring.
Both: Hebrews 2:1-9 We see Jesus, made lower than the angels for a little while, now crowned with glory, that he might taste death for everyone.

Friday: Preparation for the Sixteenth Sunday in Ordinary Time
Complementary: Isaiah 44:9-17 Idol-makers are nothing, and the things they delight in do not profit.
Semi-continuous: Ezekiel 39:21-29 I will restore the fortunes of Jacob, and have mercy on Israel.
Both: Hebrews 6:13-20 We have this hope, a sure and steadfast anchor of the soul.

Saturday: Preparation for the Sixteenth Sunday in Ordinary Time
Complementary: Isaiah 44:18-20 Idol-makers do not know, for their eyes and minds are shut.
Semi-continuous: Exodus 14:9-25 Israel crosses the Red Sea on dry ground; the pursuing Egyptians are drowned.
Both: Matthew 17:15-20 Beware of false prophets, who come in sheep's clothing but are ravenous wolves.

The Sixteenth Sunday in Ordinary Time
Complementary: Zechariah 9:9-12 Return to your stronghold, prisoners of hope. I will restore you double.
Semi-continuous: Genesis 28:10-19a Jacob's ladder.
Both: Romans 8:12-25 If we hope for what we do not see, we wait for it with patience.
Both: Matthew 13:24-30, 36-43 The parable of the weeds (tares) in the field.

Monday: Reflection on the Sixteenth Sunday in Ordinary Time
Complementary: Nahum 1:1-13 God will make a full end of God's adversaries.
Semi-continuous: Genesis 32:3-21 Jacob prepares to meet Esau.
Both: Revelation 14:12-20 The angel swung his sickle and gathered the vintage of the earth, which he threw into the great wine press of the wrath of God.

Tuesday: Reflection on the Sixteenth Sunday in Ordinary Time
Complementary: Zephaniah 3:1-13 I will leave in the midst of you a lowly and humble people, the remnant of Israel.
Semi-continuous: Genesis 33:1-17 Jacob and Esau meet and reconcile.
Both: Galatians 4:21-5:1 For freedom Christ has set us free. Do not submit again to a yoke of slavery.

Wednesday: Reflection on the Sixteenth Sunday in Ordinary Time
Complementary: Daniel 12:1-13 At the end time, many shall be purified and cleansed, but the wicked will continue acting wickedly.
Semi-continuous: Genesis 35:16-29 The deaths of Rachel and Isaac, and the names of his sons.
Both: Matthew 12:15-21 Jesus fulfills Isaiah's prophecy in the first servant song.
 
Please note that the links above do not become active until 7 a.m. US Eastern Time on the designated day, when the readings get posted on the new web site. If you need the Sunday reading earlier, please let me know and I will assist you.
Thank you for all that you do to bring God's reign into being.
Mike Gilbertson
Do you have a friend who could us these readings?
If you know someone who could deepen his or her commitment to being a Christian through these readings, why not forward this newsletter to that person? Here is a link that leads to the sign up forms: Sign up links for daily and weekly emails
Bible verses from The New Revised Standard Version, copyright 1989 by the Division of Christian Education of the National Council of Churches of Christ in the United States of America. Used by permission. All right reserved.

Selections from Revised Common Lectionary Daily Readings, copyright 1995 by the Consultation on Common Texts.

Image credit: Hope by Imtiyaz Quraishi via Pixabay. This is a public domain image.
What's Ahead Ordinary Time 16