Friday: Preparation for the Sixteenth Sunday in Ordinary Time
Revised Common Lectionary Proper 11
Roman Catholic Proper 16
Complementary Hebrew Scripture:Isaiah 44:9-17
All who make idols are nothing, and the things they delight in do not profit; their witnesses neither see nor know. And so they will be put to shame. Who would fashion a god or cast an image that can do no good? Look, all its devotees shall be put to shame; the artisans too are merely human. Let them all assemble, let them stand up; they shall be terrified, they shall all be put to shame.
The ironsmith fashions it and works it over the coals, shaping it with hammers, and forging it with his strong arm; he becomes hungry and his strength fails, he drinks no water and is faint. The carpenter stretches a line, marks it out with a stylus, fashions it with planes, and marks it with a compass; he makes it in human form, with human beauty, to be set up in a shrine. He cuts down cedars or chooses a holm tree or an oak and lets it grow strong among the trees of the forest. He plants a cedar and the rain nourishes it. Then it can be used as fuel. Part of it he takes and warms himself; he kindles a fire and bakes bread. Then he makes a god and worships it, makes it a carved image and bows down before it. Half of it he burns in the fire; over this half he roasts meat, eats it and is satisfied. He also warms himself and says, "Ah, I am warm, I can feel the fire!" The rest of it he makes into a god, his idol, bows down to it and worships it; he prays to it and says, "Save me, for you are my god!"
Semi-continuous Hebrew Scripture: Ezekiel 39:21-29
I will display my glory among the nations; and all the nations shall see my judgment that I have executed, and my hand that I have laid on them. The house of Israel shall know that I am the Lord their God, from that day forward. And the nations shall know that the house of Israel went into captivity for their iniquity, because they dealt treacherously with me. So I hid my face from them and gave them into the hand of their adversaries, and they all fell by the sword. I dealt with them according to their uncleanness and their transgressions, and hid my face from them.
Therefore thus says the Lord God: Now I will restore the fortunes of Jacob, and have mercy on the whole house of Israel; and I will be jealous for my holy name. They shall forget their shame, and all the treachery they have practiced against me, when they live securely in their land with no one to make them afraid, when I have brought them back from the peoples and gathered them from their enemies' lands, and through them have displayed my holiness in the sight of many nations. Then they shall know that I am the Lord their God because I sent them into exile among the nations, and then gathered them into their own land. I will leave none of them behind; and I will never again hide my face from them, when I pour out my spirit upon the house of Israel, says the Lord GOD.
Complementary Psalm 86:11-17
Teach me your way, O Lord,
 that I may walk in your truth;
 give me an undivided heart to revere your name.
I give thanks to you, O Lord my God,
 with my whole heart,
 and I will glorify your name forever.
For great is your steadfast love toward me;
 you have delivered my soul
 from the depths of Sheol.
O God, the insolent rise up against me;
 a band of ruffians seeks my life,
 and they do not set you before them.
But you, O Lord, are a God merciful and gracious,
 slow to anger
 and abounding in steadfast love and faithfulness.
Turn to me and be gracious to me;
 give your strength to your servant;
 save the child of your serving girl.
Show me a sign of your favor,
 so that those who hate me may see it
 and be put to shame,
 because you, Lord, have helped me
 and comforted me.
Semi-continuous Psalm 139:1-12, 23-24
O Lord, you have searched me and known me.
You know when I sit down and when I rise up;
 you discern my thoughts from far away.
You search out my path and my lying down,
 and are acquainted with all my ways.
Even before a word is on my tongue,
 O Lord, you know it completely.
You hem me in, behind and before,
 and lay your hand upon me.
Such knowledge is too wonderful for me;
 it is so high that I cannot attain it.
Where can I go from your spirit?
 Or where can I flee from your presence?
If I ascend to heaven, you are there;
 if I make my bed in Sheol, you are there.
If I take the wings of the morning
 and settle at the farthest limits of the sea,
 even there your hand shall lead me,
 and your right hand shall hold me fast.
If I say, "Surely the darkness shall cover me,
 and the light around me become night,"
 even the darkness is not dark to you;
 the night is as bright as the day,
 for darkness is as light to you.
Search me, O God, and know my heart;
 test me and know my thoughts.
See if there is any wicked way in me,
 and lead me in the way everlasting.
New Testament Epistle Lesson: Hebrews 6:13-20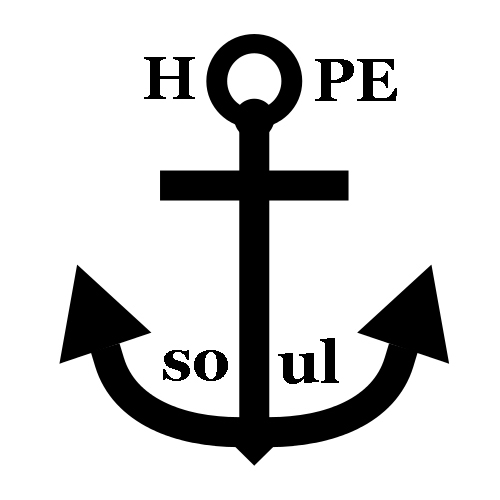 When God made a promise to Abraham, because he had no one greater by whom to swear, he swore by himself, saying, "I will surely bless you and multiply you." And thus Abraham, having patiently endured, obtained the promise. Human beings, of course, swear by someone greater than themselves, and an oath given as confirmation puts an end to all dispute. In the same way, when God desired to show even more clearly to the heirs of the promise the unchangeable character of his purpose, he guaranteed it by an oath, so that through two unchangeable things, in which it is impossible that God would prove false, we who have taken refuge might be strongly encouraged to seize the hope set before us. We have this hope, a sure and steadfast anchor of the soul, a hope that enters the inner shrine behind the curtain, where Jesus, a forerunner on our behalf, has entered, having become a high priest forever according to the order of Melchizedek.
Year A Ordinary 16, RCL Proper 11, Catholic Proper 16 Friday
Bible verses from The New Revised Standard Version, copyright 1989 by the Division of Christian Education of the National Council of Churches of Christ in the United States of America. Used by permission. All right reserved.

Selections from Revised Common Lectionary Daily Readings, copyright 1985 by the Consultation on Common Texts.

Image Credit: Anchor image created by DePiep, text added by Michael Gilbertson. The anchor image was downloaded from via Wikimedia Commons. The anchor image is licensed under the Creative Commons 3.0 Share Alike license. The combined image may be used under the same license.