Revised Common Lectionary Proper 8
Roman Catholic Proper 13
Complementary Hebrew Scripture: Jeremiah 18:1-11
The word that came to Jeremiah from the LORD: "Come, go down to the potter's house, and there I will let you hear my words." So I went down to the potter's house, and there he was working at his wheel. The vessel he was making of clay was spoiled in the potter's hand, and he reworked it into another vessel, as seemed good to him. Then the word of the LORD came to me: Can I not do with you, O house of Israel, just as this potter has done? says the LORD. Just like the clay in the potter's hand, so are you in my hand, O house of Israel. At one moment I may declare concerning a nation or a kingdom, that I will pluck up and break down and destroy it, but if that nation, concerning which I have spoken, turns from its evil, I will change my mind about the disaster that I intended to bring on it. And at another moment I may declare concerning a nation or a kingdom that I will build and plant it, but if it does evil in my sight, not listening to my voice, then I will change my mind about the good that I had intended to do to it. Now, therefore, say to the people of Judah and the inhabitants of Jerusalem: Thus says the LORD: Look, I am a potter shaping evil against you and devising a plan against you. Turn now, all of you from your evil way, and amend your ways and your doings.
Semi-continuous Hebrew Scripture: Isaiah 51:1-3
Listen to me, you that pursue righteousness,
 you that seek the LORD.
Look to the rock from which you were hewn,
 and to the quarry from which you were dug.
Look to Abraham your father and to Sarah who bore you;
 for he was but one when I called him,
 but I blessed him and made him many.
For the LORD will comfort Zion;
 he will comfort all her waste places,
 and will make her wilderness like Eden,
 her desert like the garden of the LORD;
 joy and gladness will be found in her,
 thanksgiving and the voice of song.
Complementary Psalm 119:161-168
Princes persecute me without cause,
 but my heart stands in awe of your words.
I rejoice at your word like one who finds great spoil.
I hate and abhor falsehood,
 but I love your law.
Seven times a day I praise you
 for your righteous ordinances.
Great peace have those who love your law;
 nothing can make them stumble.
I hope for your salvation, O Lord,
 and I fulfill your commandments.
My soul keeps your decrees;
 I love them exceedingly.
I keep your precepts and decrees,
 for all my ways are before you.
Semi-continuous Psalm 47
Clap your hands, all you peoples;
 shout to God with loud songs of joy.
For the Lord, the Most High, is awesome,
 a great king over all the earth.
He subdued peoples under us,
 and nations under our feet.
He chose our heritage for us,
 the pride of Jacob whom he loves. Selah
God has gone up with a shout,
 the Lord with the sound of a trumpet.
Sing praises to God, sing praises;
 sing praises to our King, sing praises.
For God is the king of all the earth;
 sing praises with a psalm.
God is king over the nations;
 God sits on his holy throne.
The princes of the peoples gather
 as the people of the God of Abraham.
For the shields of the earth belong to God;
 he is highly exalted.
New Testament Gospel Lesson:Matthew 11:20-24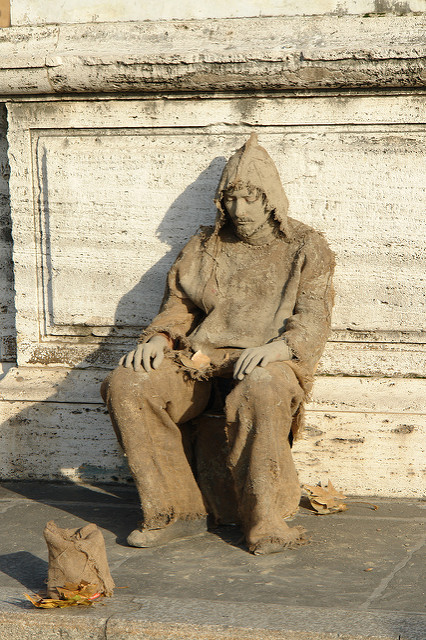 Then he began to reproach the cities in which most of his deeds of power had been done, because they did not repent. "Woe to you, Chorazin! Woe to you, Bethsaida! For if the deeds of power done in you had been done in Tyre and Sidon, they would have repented long ago in sackcloth and ashes. But I tell you, on the day of judgment it will be more tolerable for Tyre and Sidon than for you. And you, Capernaum, will you be exalted to heaven? No, you will be brought down to Hades. For if the deeds of power done in you had been done in Sodom, it would have remained until this day. But I tell you that on the day of judgment it will be more tolerable for the land of Sodom than for you."
Year A Ordinary 13, RCL Proper 8, Catholic Proper 13 Wednesday
Bible verses from The New Revised Standard Version, copyright 1989 by the Division of Christian Education of the National Council of Churches of Christ in the United States of America. Used by permission. All right reserved.

Selections from Revised Common Lectionary Daily Readings, copyright 1985 by the Consultation on Common Texts.

Image Credit: Sackcloth and Ashes on the Ponte San Angelo by Graeme Churchard, via Flickr, licensed under Creative Commons 2.0.