This week's blog post is here. It has a review of the NET Bible, provides context for the lessons about marriage, and has background on Satan and Job.
Complementary Hebrew Scripture from the Torah: Genesis 23:1-20
Sarah lived one hundred twenty-seven years; this was the length of Sarah's life. And Sarah died at Kiriath-arba (that is, Hebron) in the land of Canaan; and Abraham went in to mourn for Sarah and to weep for her. Abraham rose up from beside his dead, and said to the Hittites, "I am a stranger and an alien residing among you; give me property among you for a burying place, so that I may bury my dead out of my sight."¹ The Hittites answered Abraham, "Hear us, my lord; you are a mighty prince among us. Bury your dead in the choicest of our burial places; none of us will withhold from you any burial ground for burying your dead." Abraham rose and bowed to the Hittites, the people of the land. He said to them, "If you are willing that I should bury my dead out of my sight, hear me, and entreat for me Ephron son of Zohar, so that he may give me the cave of Machpelah, which he owns; it is at the end of his field. For the full price let him give it to me in your presence as a possession for a burying place." Now Ephron was sitting among the Hittites; and Ephron the Hittite answered Abraham in the hearing of the Hittites, of all who went in at the gate of his city, "No, my lord, hear me; I give you the field, and I give you the cave that is in it; in the presence of my people I give it to you; bury your dead." Then Abraham bowed down before the people of the land. He said to Ephron in the hearing of the people of the land, "If you only will listen to me! I will give the price of the field; accept it from me, so that I may bury my dead there." Ephron answered Abraham, "My lord, listen to me; a piece of land worth four hundred shekels of silver—what is that between you and me? Bury your dead." Abraham agreed with Ephron; and Abraham weighed out for Ephron the silver that he had named in the hearing of the Hittites, four hundred shekels of silver, according to the weights current among the merchants.
So the field of Ephron in Machpelah, which was to the east of Mamre, the field with the cave that was in it and all the trees that were in the field, throughout its whole area, passed to Abraham as a possession in the presence of the Hittites, in the presence of all who went in at the gate of his city. After this, Abraham buried Sarah his wife in the cave of the field of Machpelah facing Mamre (that is, Hebron) in the land of Canaan. The field and the cave that is in it passed from the Hittites into Abraham's possession as a burying place.
¹Peter refers indirtectly to this incident in discussing good conduct among non-Christians in 1 Peter 2:11-12.
Semi-continuous Hebrew Scripture from the Writings: Job 7
[Job answers Eliphaz:]
"Do not human beings have a hard service on earth,
 and are not their days like the days of a laborer?
Like a slave who longs for the shadow,
 and like laborers who look for their wages,
so I am allotted months of emptiness,
 and nights of misery are apportioned to me.
When I lie down I say, 'When shall I rise?'
 But the night is long,
 and I am full of tossing until dawn.
My flesh is clothed with worms and dirt;
 my skin hardens, then breaks out again.
My days are swifter than a weaver's shuttle,
 and come to their end without hope.
"Remember that my life is a breath;
 my eye will never again see good.
The eye that beholds me will see me no more;
 while your eyes are upon me, I shall be gone.
As the cloud fades and vanishes,
 so those who go down to Sheol do not come up;
they return no more to their houses,
 nor do their places know them any more.
"Therefore I will not restrain my mouth;
 I will speak in the anguish of my spirit;
 I will complain in the bitterness of my soul.
Am I the Sea, or the Dragon,
 that you set a guard over me?
When I say, 'My bed will comfort me,
 my couch will ease my complaint,'
then you scare me with dreams
 and terrify me with visions,
so that I would choose strangling
 and death rather than this body.
I loathe my life; I would not live forever.
 Let me alone, for my days are a breath.
What are human beings,
 that you make so much of them, that you set your mind on them,
visit them every morning,
 test them every moment?
Will you not look away from me for a while,
 let me alone until I swallow my spittle?
If I sin, what do I do to you,you watcher of humanity?
 Why have you made me your target?
 Why have I become a burden to you?
Why do you not pardon my transgression
 and take away my iniquity?
For now I shall lie in the earth;
 you will seek me, but I shall not be."
Complementary Psalm 8
O Lord, our Lord,
how magnificent is your reputation throughout the earth!
You reveal your majesty in the heavens above!
From the mouths of children and nursing babies
you have ordained praise on account of your adversaries,¹
so that you might put an end to the vindictive enemy.
When I look up at the heavens, which your fingers made,
and see the moon and the stars, which you set in place.
Of what importance are human beings that you should notice them?
Of what importance is mankind that you should pay attention to them,
And make them a little less than the heavenly beings?
You grant mankind honor and majesty;
you have appointed them to rule over your creation;²
you have placed everything under their authority,³
including all sheep and cattle,
as well as the wild animals,
the birds jin the sky, the fish in the sea,
and everthing that moves through the currents of the seas.
O Lord, our Lord,
how magnificent is your reputation throughout the earth! (NET)
¹Jesus uses this phrase in the cleaning of the temple Matthew 21:12-17
²This phrase is used in Hebrews 2:6-9, in a discussion about Jesus as a human. Hebrews 2:5-18
³Paul uses this phrase in 1 Corinthians 15:27, where he discusses the resurretion as conquering death 1 Corinthians 15:20-28, and in Ephesians 1:15-23, a prayer for wisdom and revelation.
Semi-continuous Psalm 26
Vindicate me, O Lord,
 for I have walked in my integrity,
 and I have trusted in the Lord without wavering.
Prove me, O Lord, and try me;
 test my heart and mind.
For your steadfast love is before my eyes,
 and I walk in faithfulness to you.
I do not sit with the worthless,
 nor do I consort with hypocrites;
I hate the company of evildoers,
 and will not sit with the wicked.
I wash my hands in innocence,
 and go around your altar, O Lord,
singing aloud a song of thanksgiving,
 and telling all your wondrous deeds.
O Lord, I love the house in which you dwell,
 and the place where your glory abides.
Do not sweep me away with sinners,
 nor my life with the bloodthirsty,
those in whose hands are evil devices,
 and whose right hands are full of bribes.
But as for me, I walk in my integrity;
 redeem me, and be gracious to me.
My foot stands on level ground;
 in the great congregation I will bless the Lord.
New Testament Gospel Lesson: Luke 16:14-18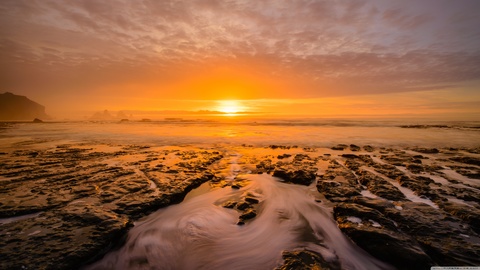 The Pharisees, who were lovers of money, heard all this, and they ridiculed Jesus. So he said to them, "You are those who justify yourselves in the sight of others; but God knows your hearts; for what is prized by human beings is an abomination in the sight of God.
"The law and the prophets were in effect until John came; since then the good news of the kingdom of God is proclaimed, and everyone tries to enter it by force. But it is easier for heaven and earth to pass away, than for one stroke of a letter in the law to be dropped.
"Anyone who divorces his wife and marries another commits adultery, and whoever marries a woman divorced from her husband commits adultery."¹
¹There are parallel passages at Mark 10:5-12 and Matthew 19:3-9.
Year B Ordinary 27 Saturday
Selections from Revised Common Lectionary Daily Readings copyright © 1995 by the Consultation on Common Texts.

Unless otherwise indicated, Bible text is from Holy Bible New Revised Standard Version with the Apocryphal / Deuterocanonical Books (NRSV) copyright © 1989 by the Division of Christian Education of the National Council of Churches of Christ in the United States of America. Used by permission. All right reserved.

Footnotes in the Hebrew Scriptures (Old Testament) that show where the passage is used in the Christian Scriptures (New Testament) from the Complete Jewish Bible (Updated) (CJB) by David H. Stern, Copyright © 1998 and 2006 by David H. Stern, used by permission of Messianic Jewish Publishers, www.messianicjewish.net. All rights reserved worldwide. When text is taken from the CJB, the passage ends with (CJB) and the foregoing copyright notice applies.

Scriptures designated (NET) are from the Net Bible-New English Translation ® copyright © 2005 by Biblical Studies Press, LLC (www.bible.org) used by permission. All rights reserved.

Parallel passages are as indicated in the Modern English Version (MEV) , copyright © 2014 by Military Bible Association. Used by permission. All rights reserved. When text is taken from the MEV, the passage ends with (MEV) and the foregoing copyright notice applies.

Note: The links in the titles above take you to Amazon, where you can purchase them and benefit The Lectionary Company.

Image credit: Ocean Sunrise by an unidentified photographer, via pxhere.com. This is a public domain image.