Revised Common Lectionary Proper 11
Roman Catholic Proper 16
Complementary Hebrew Scripture Torah Lesson: Exodus 18:1-12
Jethro, the priest of Midian, Moses' father-in-law, heard of all that God had done for Moses and for his people Israel, how the Lord had brought Israel out of Egypt. After Moses had sent away his wife Zipporah, his father-in-law Jethro took her back, along with her two sons. The name of the one was Gershom (for he said, "I have been an alien in a foreign land"), and the name of the other, Eliezer (for he said, "The God of my father was my help, and delivered me from the sword of Pharaoh"). Jethro, Moses' father-in-law, came into the wilderness where Moses was encamped at the mountain of God, bringing Moses' sons and wife to him. He sent word to Moses, "I, your father-in-law Jethro, am coming to you, with your wife and her two sons." Moses went out to meet his father-in-law; he bowed down and kissed him; each asked after the other's welfare, and they went into the tent. Then Moses told his father-in-law all that the Lord had done to Pharaoh and to the Egyptians for Israel's sake, all the hardship that had beset them on the way, and how the Lord had delivered them. Jethro rejoiced for all the good that the Lord had done to Israel, in delivering them from the Egyptians.
Jethro said, "Blessed be the Lord, who has delivered you from the Egyptians and from Pharaoh. Now I know that the Lord is greater than all gods, because he delivered the people from the Egyptians, when they dealt arrogantly with them." And Jethro, Moses' father-in-law, brought a burnt offering and sacrifices to God; and Aaron came with all the elders of Israel to eat bread with Moses' father-in-law in the presence of God.
Semi-continuous Hebrew Scripture Lesson from the Twelve Prophets: Amos 7:1-6
This is what the Lord God showed me: he was forming locusts at the time the latter growth began to sprout (it was the latter growth after the king's mowings). When they had finished eating the grass of the land, I said,
"O Lord God, forgive, I beg you!
 How can Jacob stand?
 He is so small!"
The Lord relented concerning this;
 "It shall not be," said the Lord.
This is what the Lord God showed me: the Lord God was calling for a shower of fire, and it devoured the great deep and was eating up the land. Then I said,
"O Lord God, cease, I beg you!
 How can Jacob stand?
 He is so small!"
The Lord relented concerning this;
 "This also shall not be," said the Lord God.
Complementary Psalm 119:97-104
Oh, how I love your law!
 It is my meditation all day long.
Your commandment makes me wiser than my enemies,
 for it is always with me.
I have more understanding than all my teachers,
 for your decrees are my meditation.
I understand more than the aged,
 for I keep your precepts.
I hold back my feet from every evil way,
 in order to keep your word.
I do not turn away from your ordinances,
 for you have taught me.
How sweet are your words to my taste,
 sweeter than honey to my mouth!
Through your precepts I get understanding;
 therefore I hate every false way.
Semi-continuous Psalm 119:17-32
Deal bountifully with your servant,
 so that I may live and observe your word.
Open my eyes, so that I may behold wondrous things out of your law.
I live as an alien in the land;
 do not hide your commandments from me.
My soul is consumed with longing for your ordinances at all times.
You rebuke the insolent, accursed ones,
 who wander from your commandments;
take away from me their scorn and contempt,
 for I have kept your decrees.
Even though princes sit plotting against me,
your servant will meditate on your statutes.
Your decrees are my delight, they are my counselors.
My soul clings to the dust;
 revive me according to your word.
When I told of my ways, you answered me;
 teach me your statutes.
Make me understand the way of your precepts,
 and I will meditate on your wondrous works.
My soul melts away for sorrow;
 strengthen me according to your word.
Put false ways far from me;
 and graciously teach me your law.
I have chosen the way of faithfulness;
 I set your ordinances before me.
I cling to your decrees, O Lord;
 let me not be put to shame.
I run the way of your commandments,
 for you enlarge my understanding.
New Testament Epistle Lesson: Colossians 1:27—2:7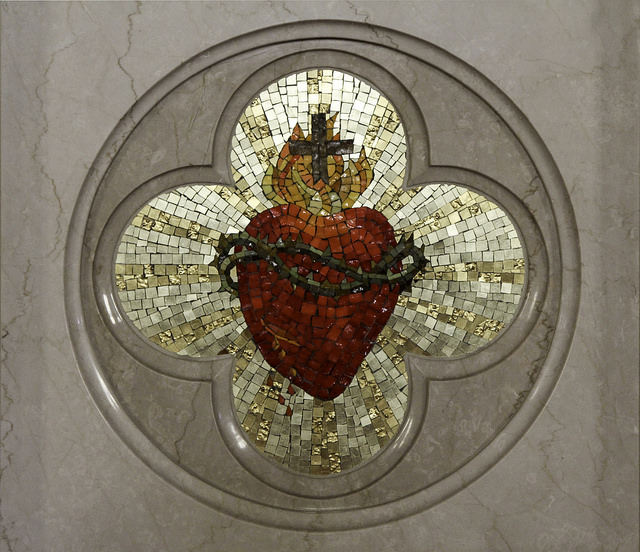 To them [God's saints] God chose to make known how great among the Gentiles are the riches of the glory of this mystery, which is Christ in you, the hope of glory. It is he whom we proclaim, warning everyone and teaching everyone in all wisdom, so that we may present everyone mature in Christ. For this I toil and struggle with all the energy that he powerfully inspires within me.
For I want you to know how much I am struggling for you, and for those in Laodicea, and for all who have not seen me face to face. I want their hearts to be encouraged and united in love, so that they may have all the riches of assured understanding and have the knowledge of God's mystery, that is, Christ himself, in whom are hidden all the treasures of wisdom and knowledge.
I am saying this so that no one may deceive you with plausible arguments. For though I am absent in body, yet I am with you in spirit, and I rejoice to see your morale and the firmness of your faith in Christ.
As you therefore have received Christ Jesus the Lord, continue to live your lives in him, rooted and built up in him and established in the faith, just as you were taught, abounding in thanksgiving.
Year C Ordinary 16 Monday
Selections are from Revised Common Lectionary Daily Readings copyright © 1995 by the Consultation on Common Texts.

Unless otherwise indicated, Bible text is from New Revised Standard Version Bible (NRSV) copyright © 1989 by the Division of Christian Education of the National Council of Churches of Christ in the United States of America. Used by permission. All rights reserved.

Image Credit: Sacred heart (Mosaic from the church of the Sacred Heart in Bushwood, MD) Image by Lawrence OP, downloaded from Flickr licensed under Creative Commons 2.0-by-nc-nd